Welcome to Kie Skin
We are an online store for non traditional undergarments. We dedicate ourselves to creating a product for women of different shapes, size and skin color. Kie Skin encourages everyone to feel comfortable & confident in their own skin. Now, who's ready to make the switch into nontraditional style of undergarments without sacrificing style and comfort?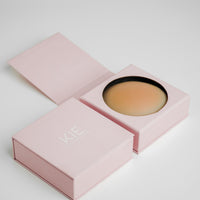 Kie Luxury Nipple Cover
The perfect coverage without sacrificing comfort. Feel like nothing is there! With a Choice of Four Shades. Waterproof & Sweatproof - Seamless - Reusable!
Shop NOW
Premium Body Tape
Designed for comfort, confidence and security, so you can look and feel your own best. Perfect for any outfit!
Shop NOW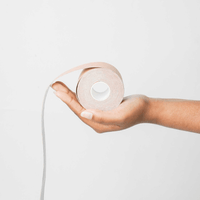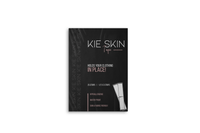 Kie Tape
Double sided tape will hold your clothing and hemlines comfortably against your skin to keep your outfit refined, classy and elegant all day long.
SHOP NOW
See why our customers love Kie Skin!
Amazing! Exactly what i wanted!  I can wear my favorite dresses and shirts, and NOT worry about how to make a bra work with thin fabric, backless styles, creative cutouts, or deep Vs. I love these covers.

Kristine
I live where it is very hot especially in the summer. I also have problems with the back clasp on bras bothering me. This was my solution. Since I can go bra-less with my tops, this fit the bill so my nipples don't show. 

Brittney P.
These never fail to please. They do last a long time. Best bang for the buck AND LOVE the box case!!!!! 10 out of 10 will buy again

Shanelle C.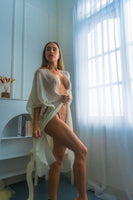 Photo Of The Week
Ultra Thin Matte Nipple Coverfor seamless effect and smooth coverage under clothing
SHOP NOW